Step 1: Settings & Integrations
Welcome to Wonderment!
The first step to integrating Wonderment into your post-purchase experience is to set up your Integrations & Settings.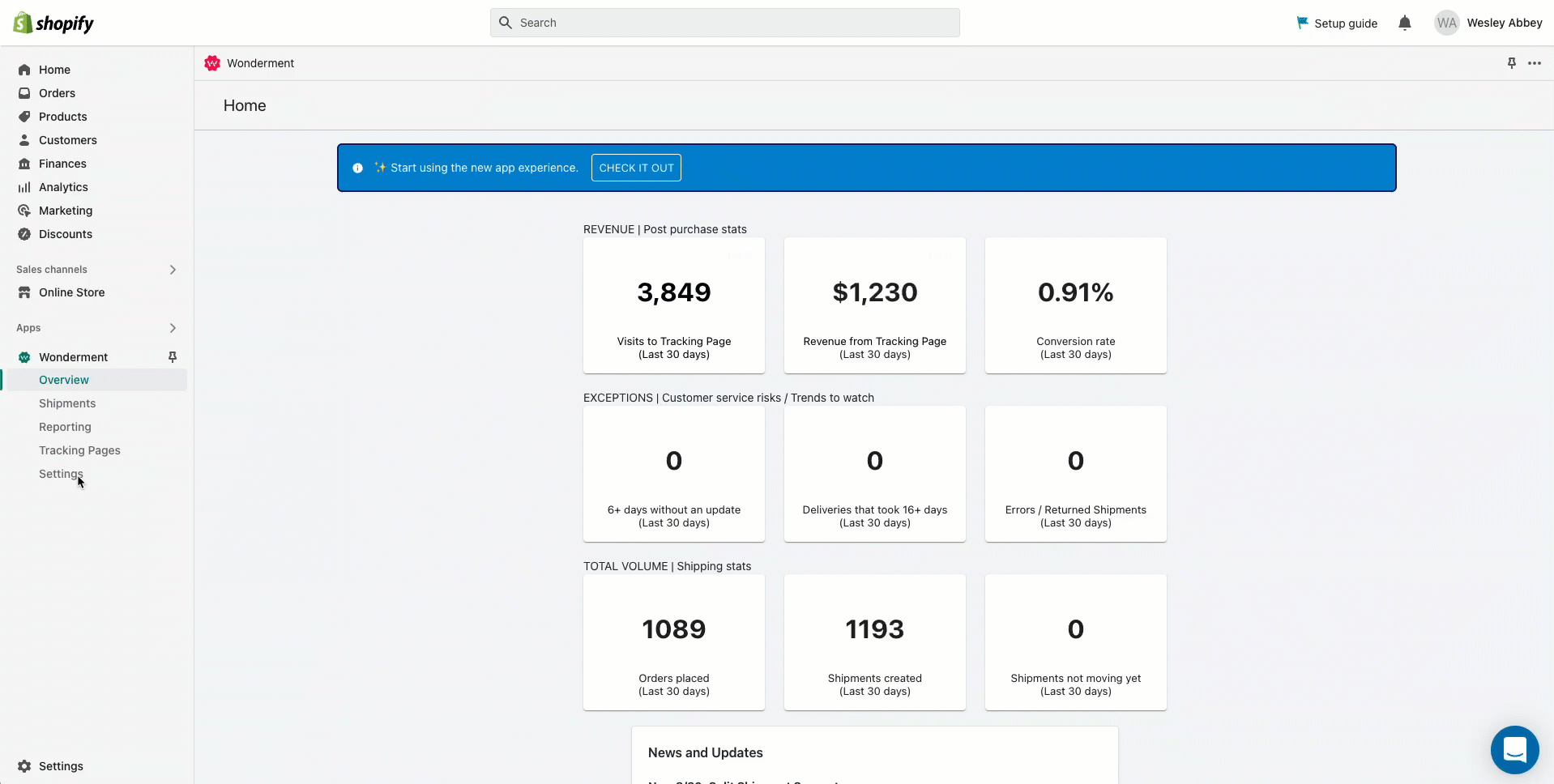 On the integrations settings, you have a number of customizations and configurations available. Let's take a look at each one.
Stalled Shipment Interval
The stalled shipment interval is a metric you can customize for your shipping behaviors. We will create and send a Stalled Shipment event in your integrated systems (Klaviyo, PostScript, etc...) when a package has not had any updates from the carrier in the number of hours you enter into the interval. Our default is 96 hours, or 4 days.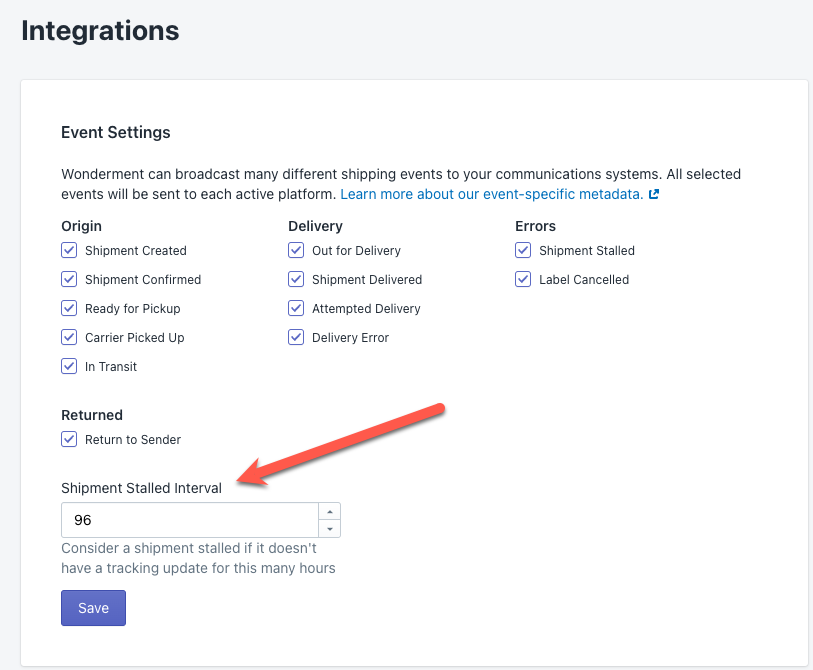 Send Shopify Fulfillment Events
This enables the use of the built-in notification system in Shopify, even if your carrier is not normally supported by Shopify, such as with DHL, or other international carriers not on Shopify's list. This also makes your delivery data available for use in other apps that key off of that data, like customer support platforms such as Gorgias, review platforms like Judge.Me, Okendo, Stamped, and workflow automation apps like Drip. Wonderment does this by writing updates to your Fulfillments, and by adding Tags to your orders in Shopify. Learn more here.
Klaviyo Integration
Wonderment can send detailed shipping information to Klaviyo for each step in the shipping process. Learn more here.
Attentive Integration
Send timely SMS/MMS updates to your customers about their deliveries. Learn more here.
PostScript Integration
Wonderment's Postscript integration can send shipping updates to your account for use in segments and automations. Learn more here.
Next Steps
Once you have completed your integrations and settings configuration, it is time to move onto the Tracking page creation.
---
---