Klaviyo Transactional Revenue Reporting
The Klaviyo Transactional Revenue Report contains historical performance data on your Klaviyo flows. The Report requires the Klaviyo OAuth connection. If you haven't upgraded to the OAuth Connector yet, learn more about upgrading. It takes one minute and does not require any changes to your Klaviyo Flows.
The Report will show data on any Flows tagged with "Wonderment" in Klaviyo that have messages sent in the given time period. You can use the date picker at top to adjust the date range you're reviewing data for.
The numbers shown may vary slightly from the numbers in the Klaviyo Flow Performance reporting, because different time zones and cohort settings are used between the Klaviyo Metric Reports API, and Klaviyo UI. This difference is generally minimal, and only noticeable when looking at small time ranges like one or two days, where time zones have the greatest impact. Future improvements to the Klaviyo APIs will improve this difference.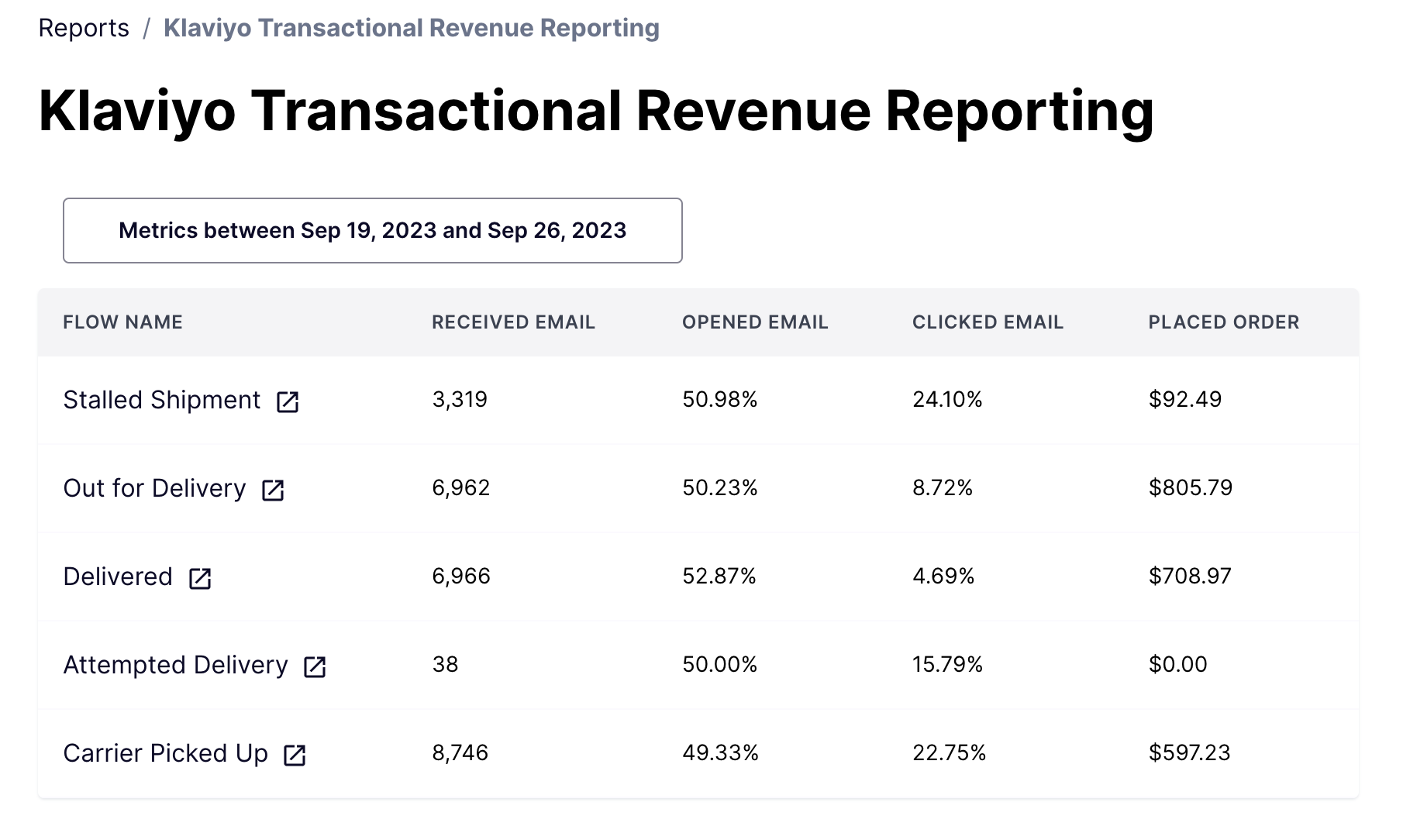 ---
---