Approving Klaviyo Email Notifications
To receive updates from our internal notifications for Stalled Shipment, Attempted Delivery and Returned to sender, follow these steps:
1.) Add the email addresses to the Klaviyo flows that you'd like to receive the notifications: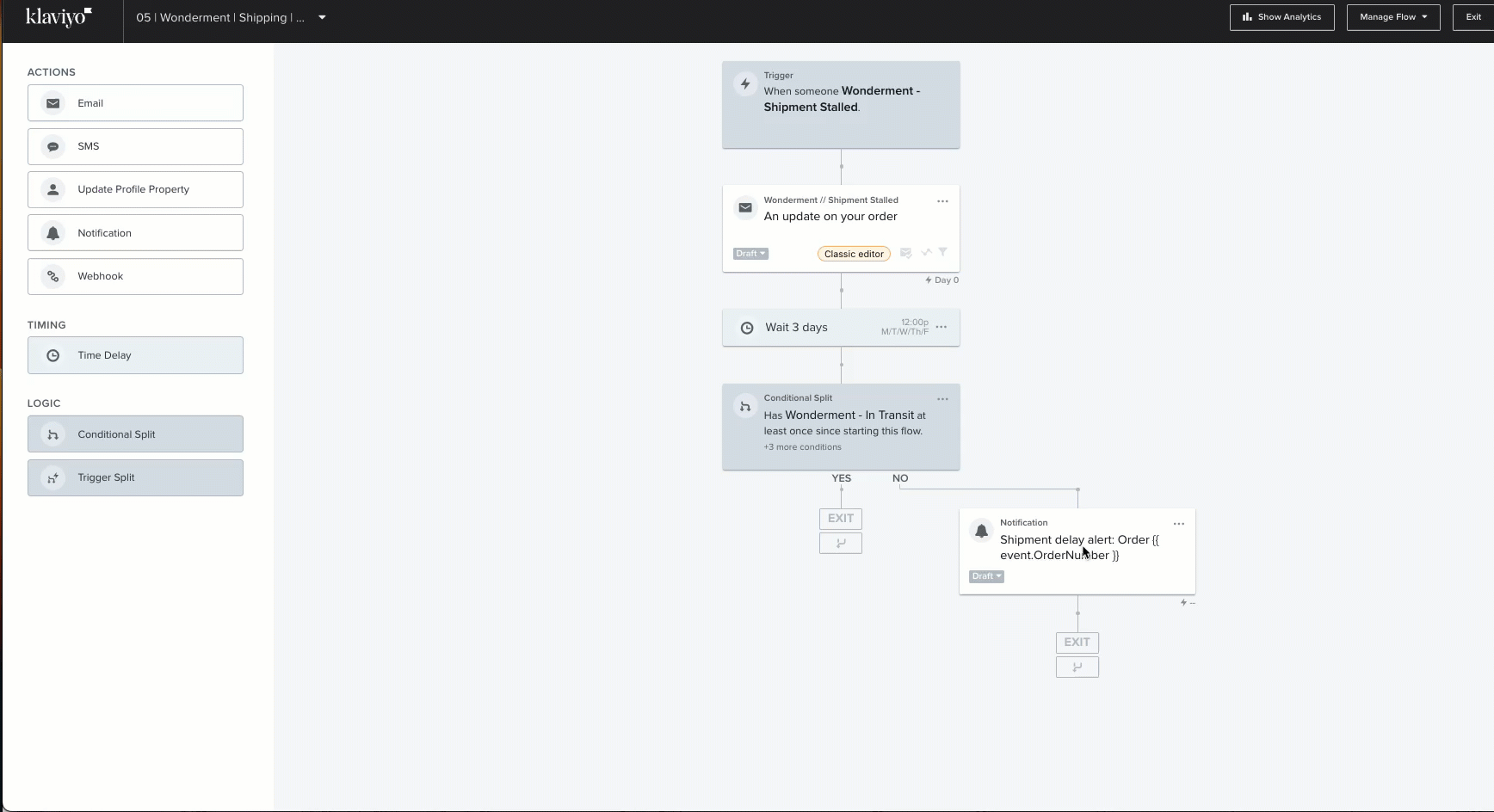 2.) Confirm email address for Klaviyo internal notifications. The Subject Line will be "Notification Recipient Confirmation."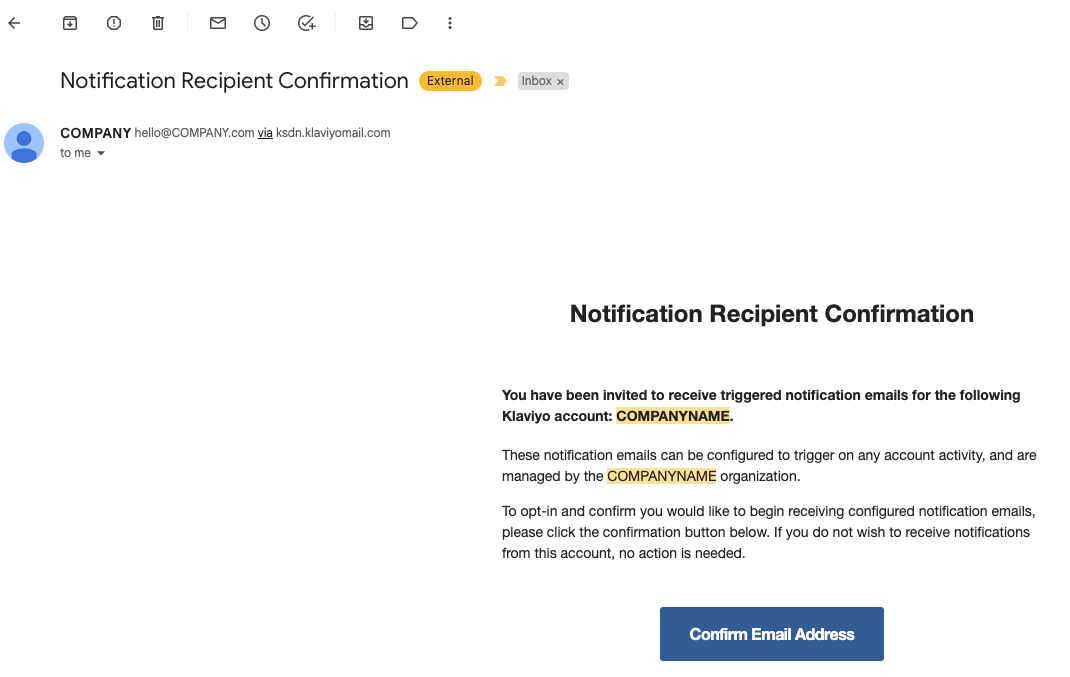 After approval, the email address entered will recieve all important updates from Wonderment driven data.
---
---