Trigger Review Requests with Junip
Trigger review requests with Junip
Junip has built a fantastic flow editor for collecting reviews post-purchase. Use Wonderment data trigger them when an order is delivered so these request are delivered after the package, and not a moment too late.
Turn on Wonderment powered fulfilment events
Wonderment customers on any paid plan can turn on Shopify Fulfillment Event support in the Integration Settings section of the Wonderment dashboard.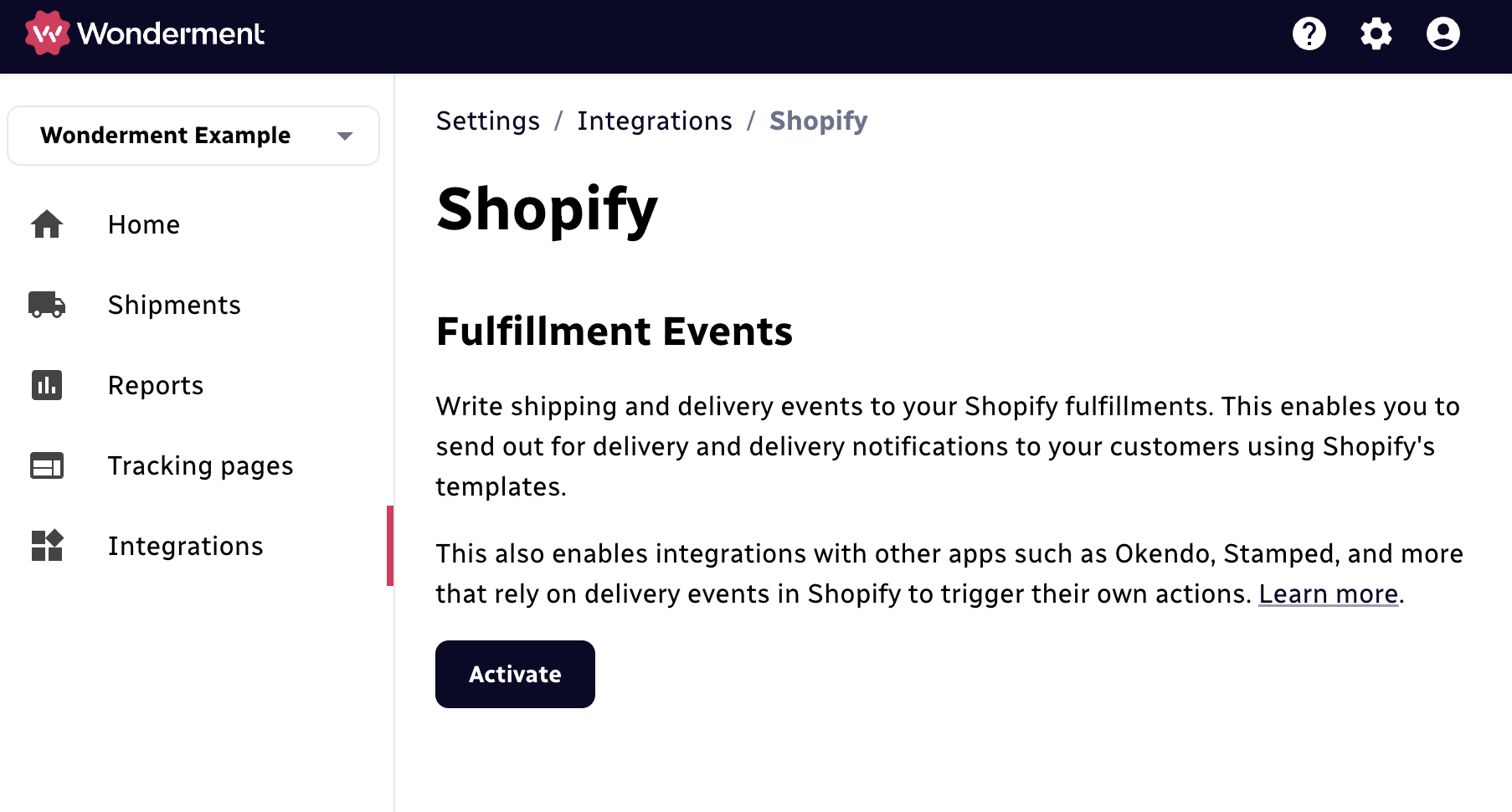 When active, Wonderment will mark packages as Delivered in Shopify, even if it's not a carrier normally supported by Shopify. Once this is turned on, it's time to enable the flow in Junip to work off the Shopify delivered event.
Simply go into Messages > Flow and edit the 'Post Purchase review request'.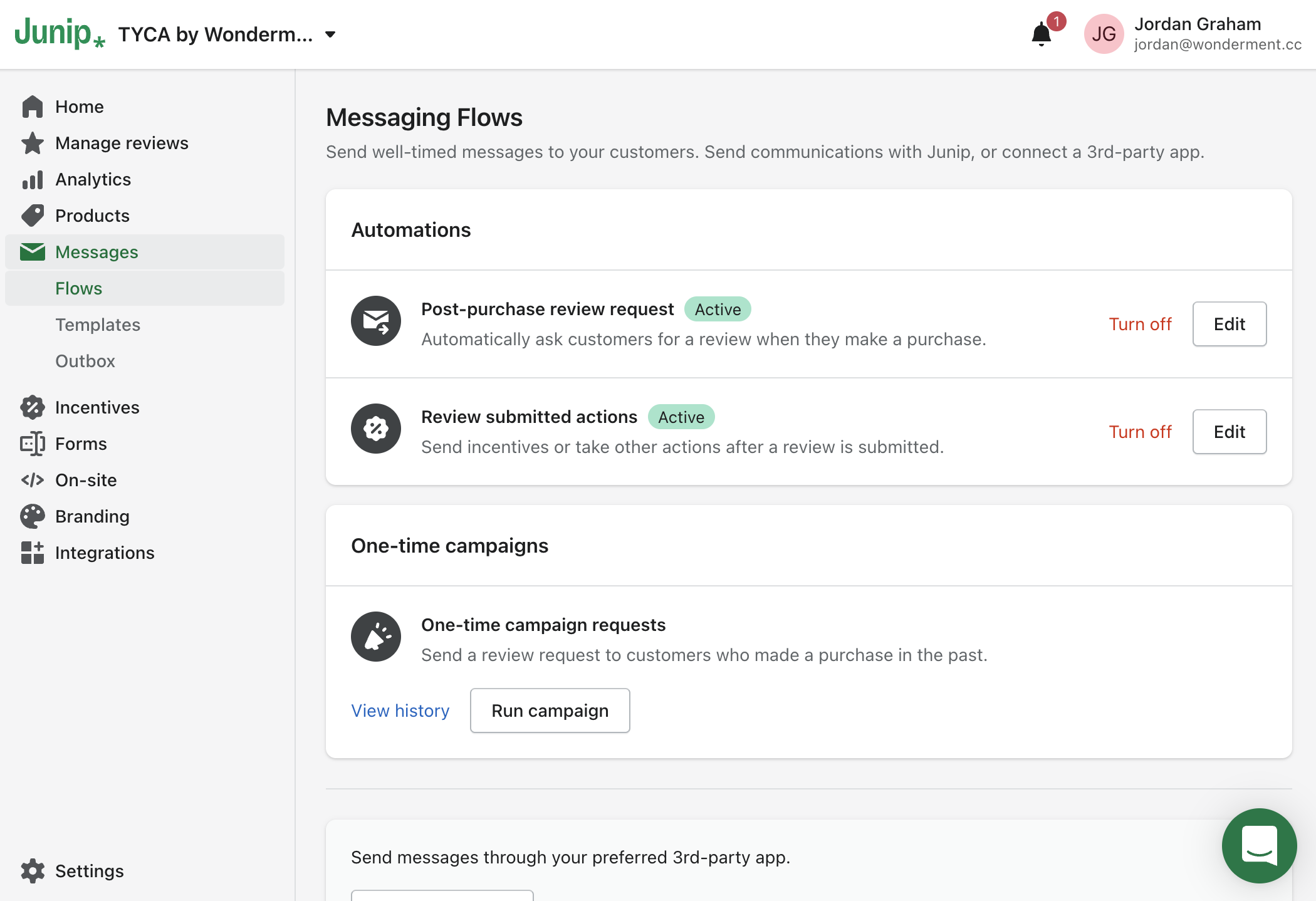 Now edit the trigger by selecting 'Order delivered' from the drop down and save.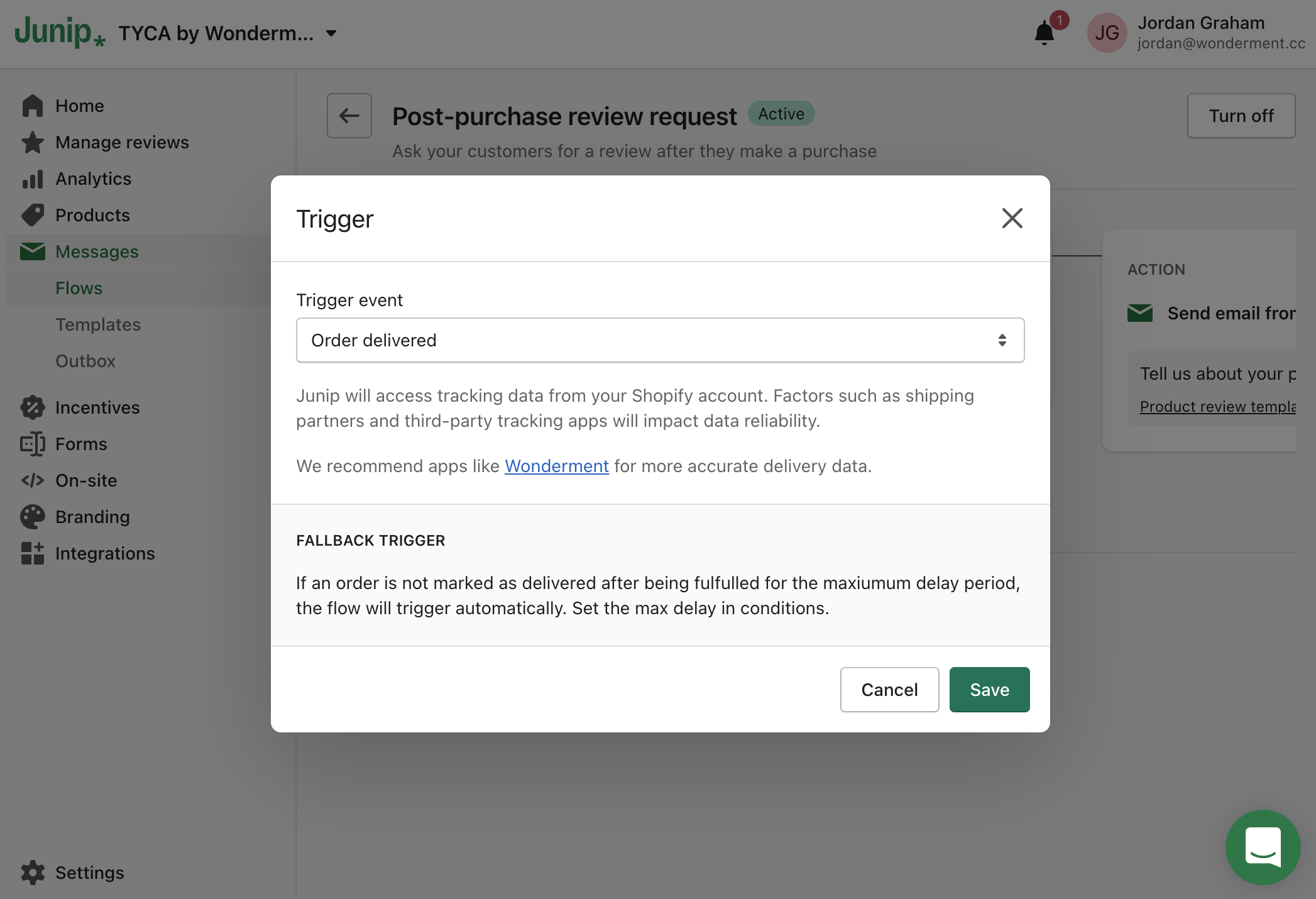 Once that's done and you're happy with other tweaks you may want to make to condition or action, turn on the flow!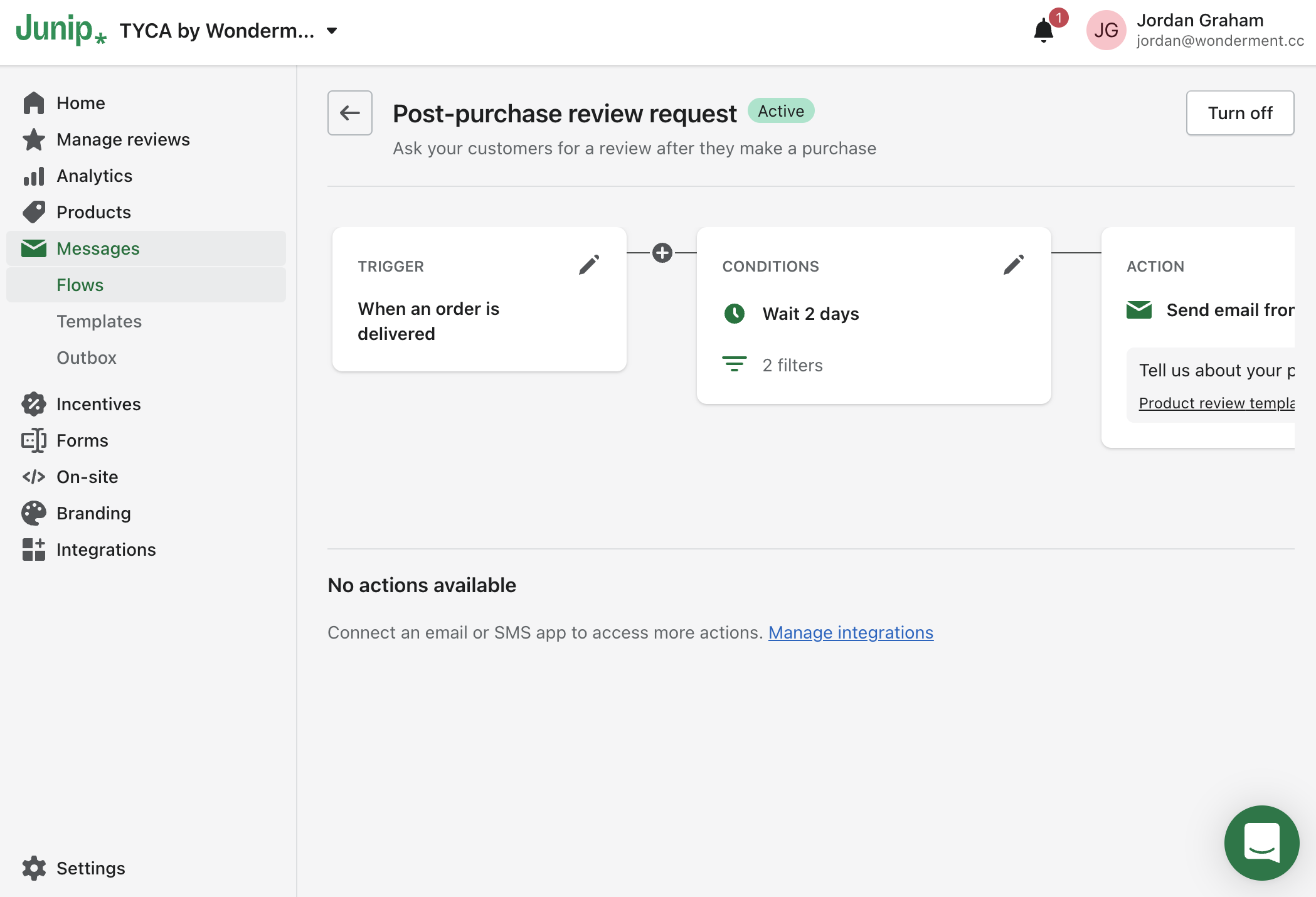 If you'd like to learn more about how Wonderment and Junip can help drive more quality reviews, check out adding Junip to your tracking page.
---
---