Integrating Yotpo SMS with Wonderment
There are two steps to start using the Wonderment / Yotpo SMS integration. First, you will activate the integration from inside Wonderment. After the integration is activated, you can create flows based on Wonderment templates available in Yotpo.
Activating the Integration
Go to Wonderment Settings -> Integrations -> Yotpo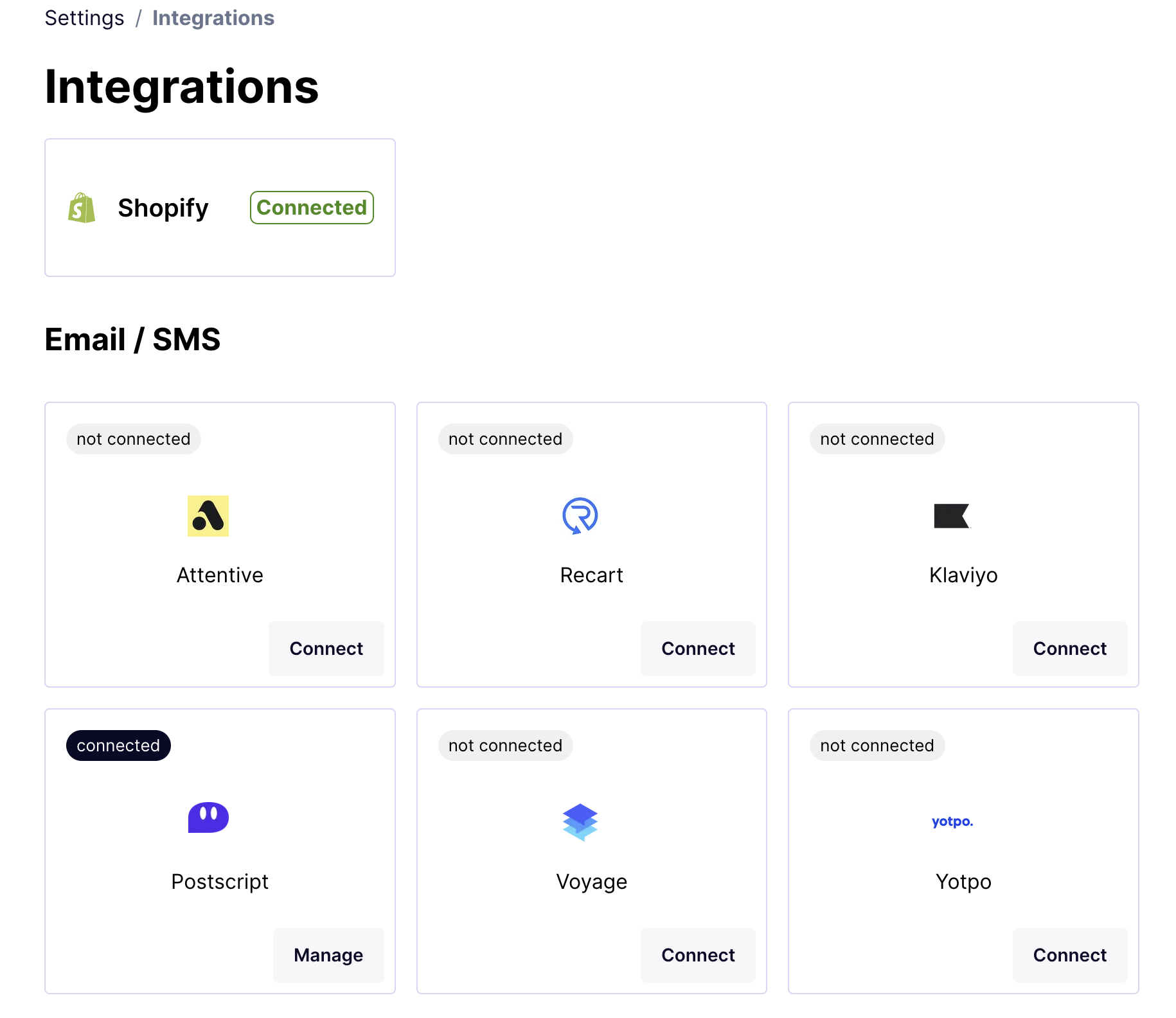 Click "Connect" on the Yotpo card, and then "Connect with Yotpo" on the screen that follows.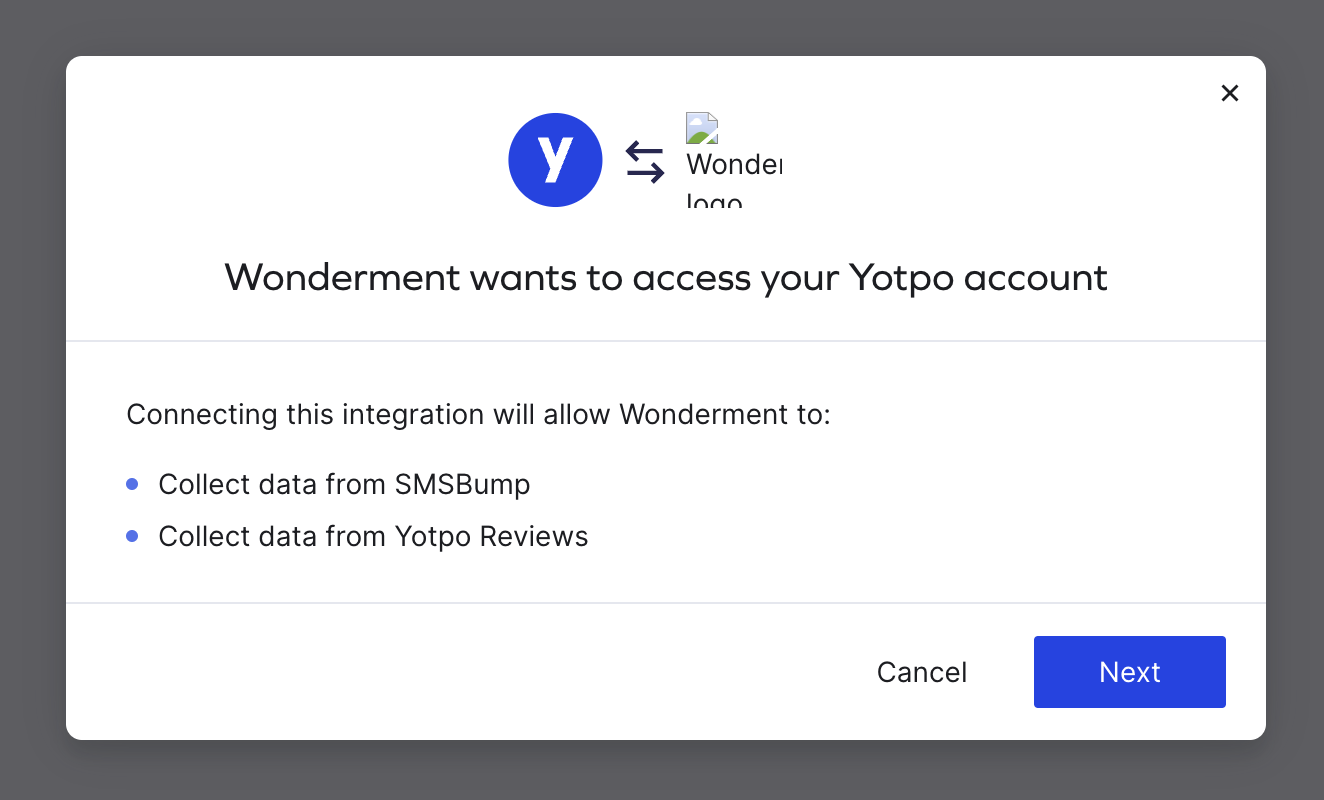 When you've successfully integrated, you will be returned to the Wonderment integrations screen and the card will show Connected.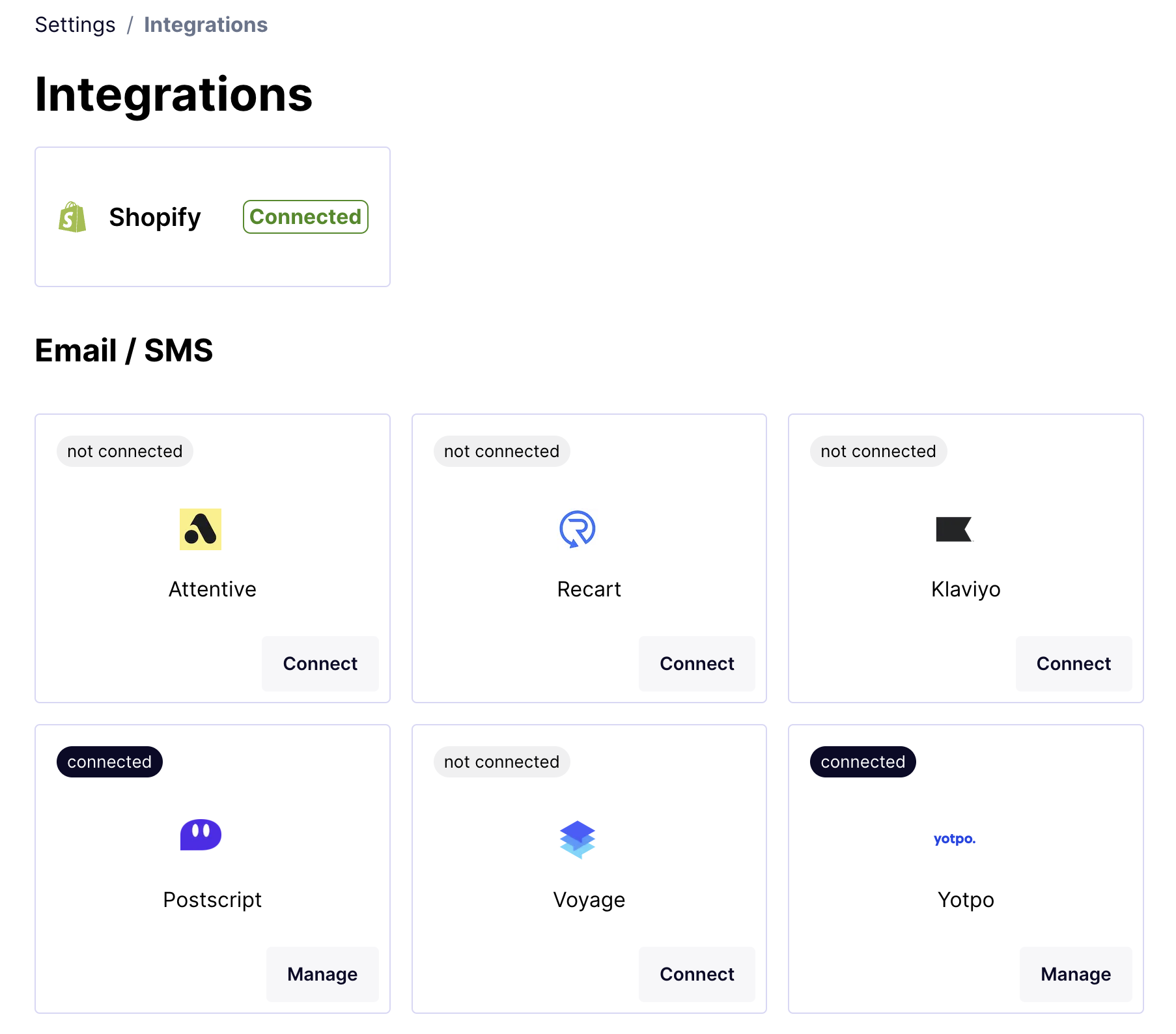 Working with Flows
Now that the data is flowing to Yotpo, open Yotpo in a new tab to create your Flows. Templated flows are available for Wonderment for you to work from. Select and activate the Flows from the Yotpo interface.
Yotpo SMS Shortcodes
A variety of shortcodes are available for Yotpo SMS, for referencing variables like order number, tracking page, carrier, and more. See our reference on these values and their examples in the Wonderment Docs here.
---
---