Creating A Delivery Feedback Survey
Wonderment customers using Klaviyo can embed Delivery Feedback Surveys in emails to collect additional information from users about their shipping experience.
Setting Up A Survey
Watch the how-to video
below
To get started, visit Wonderment Experiences from the left-hand navigation. There you will find the code that you will need to copy.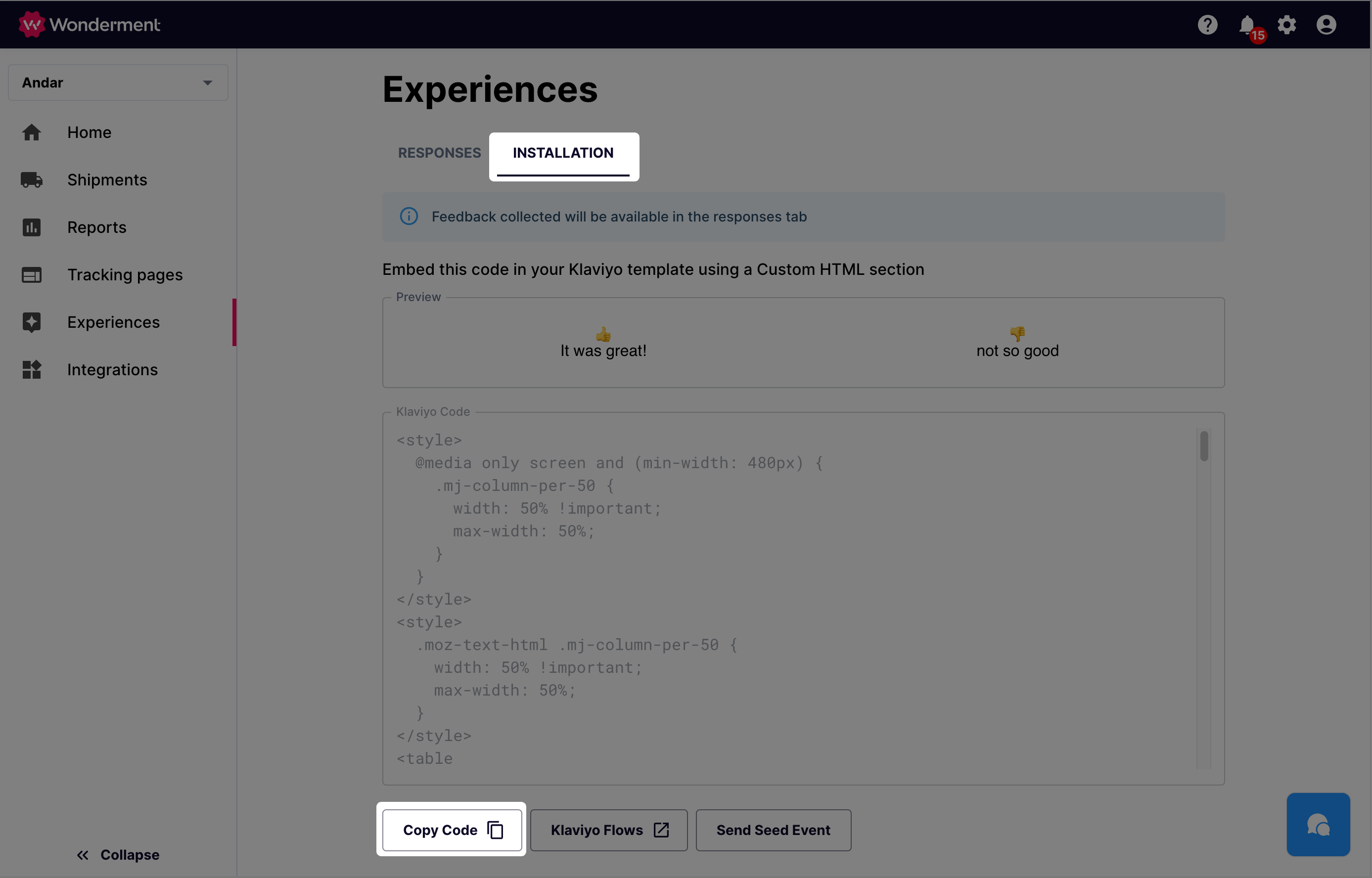 Find the email in your Klaviyo account that you'd like to add the survey to. This is usually the flow powered by the "Wonderment - Shipment Delivered" event.
Copy the code from the installation screen, and paste it into a text block.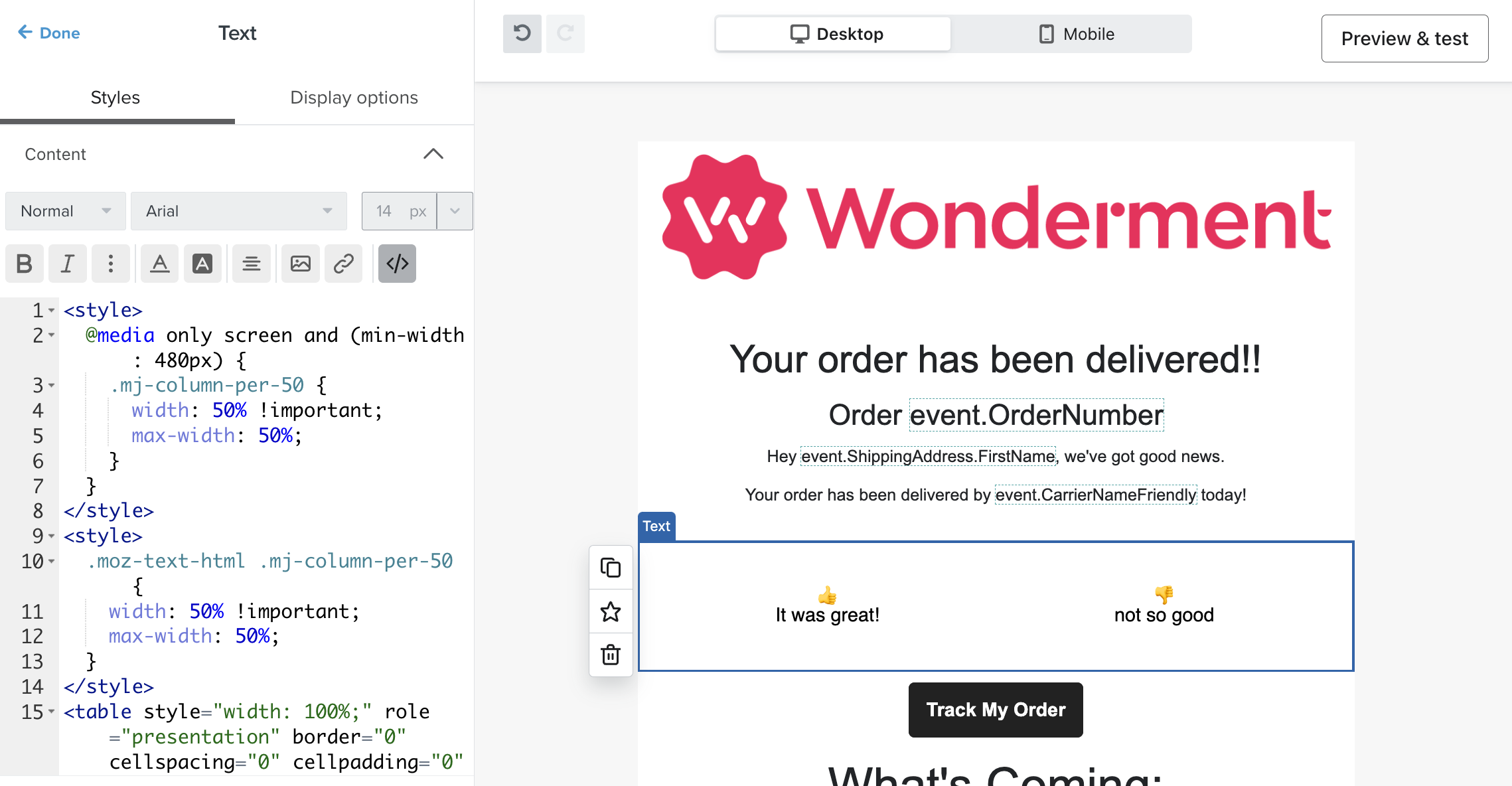 You can edit the HTML provided to change the design, and replace the images or text labels provided, but you cannot edit the URL (href value) that the images link to. This is how Wonderment receives the data on the click.
After the click, users are redirected to their shipment's Tracking Page on your storefront.
Survey Responses
Review data on individual submissions to the survey on the Experiences page in Wonderment. Click on the tracking code to get detailed information on the shipment.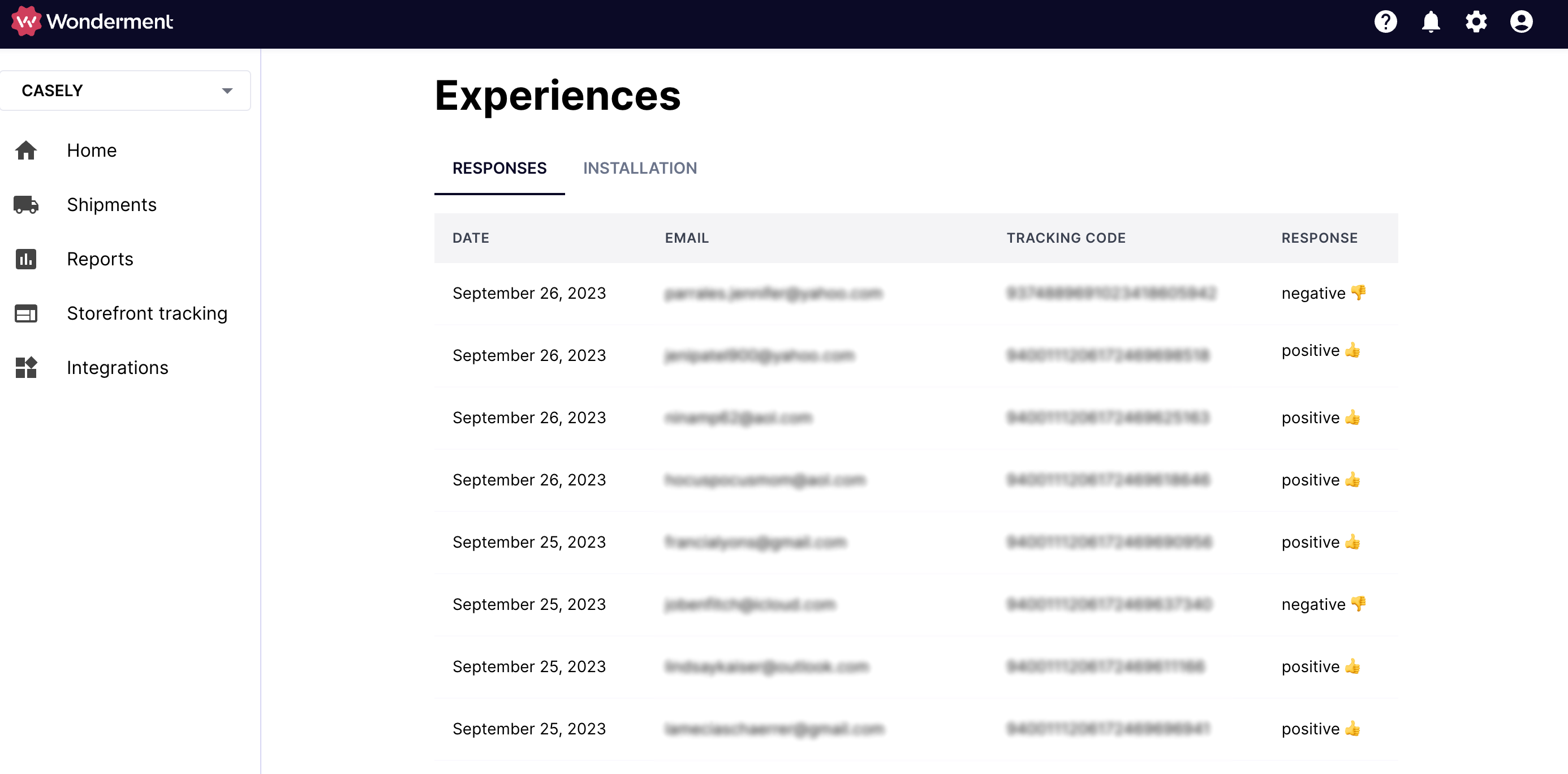 As responses come in, if you have the Klaviyo OAuth integration enabled, you'll see new events in Klaviyo named "Wonderment - Survey - Delivery Feedback Response". This contains data on the customer and whether they left a positive or negative rating, so that you can create a Flow to follow up with these customers and learn more.
Here's an example of what that Flow can look like, where people who leave negative feedback get a follow-up email, and people who had positive experiences don't get a message.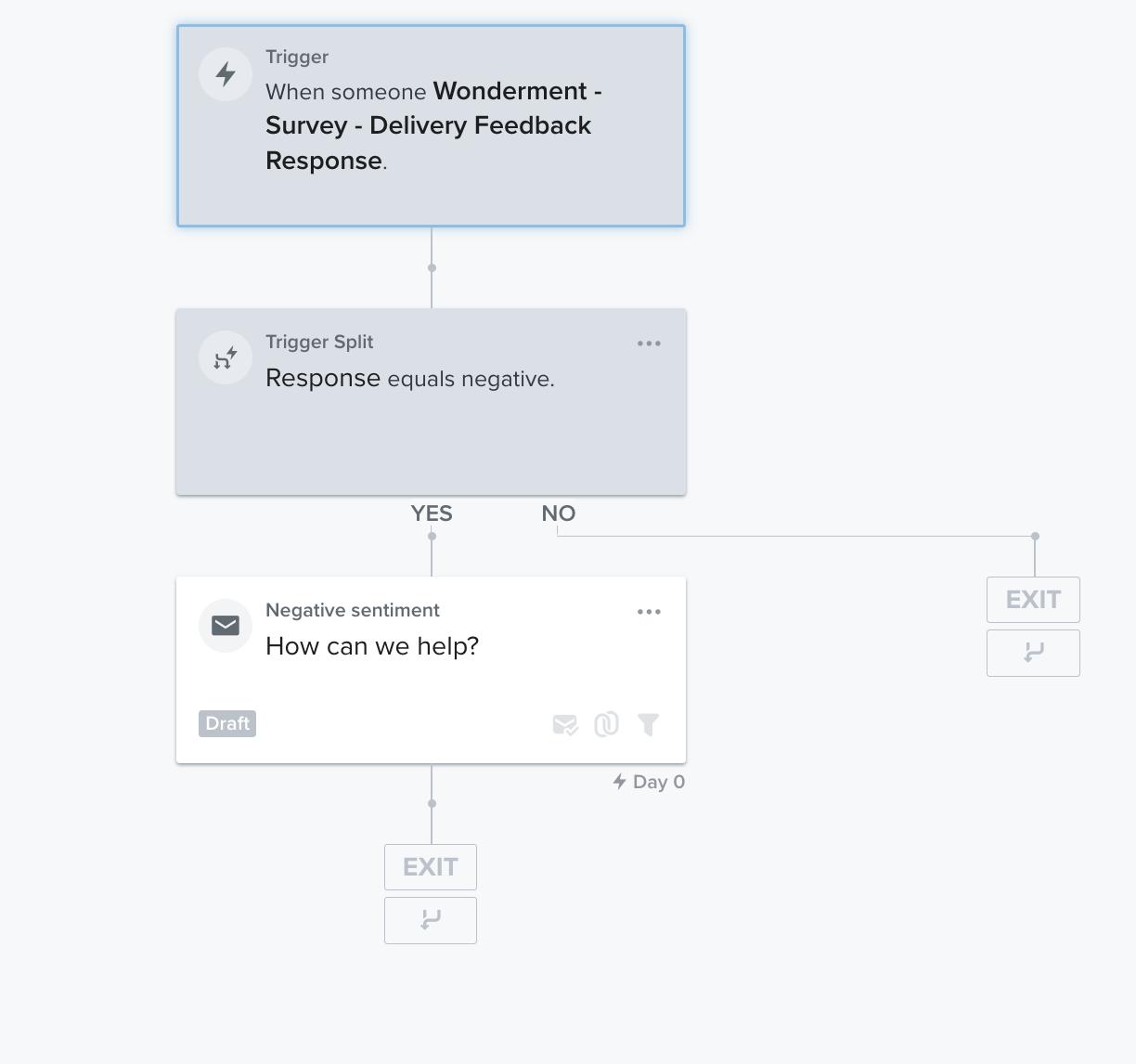 Video: Implementing Delivery Feedback Surveys
---
---