Rebuy Section Setup
The Rebuy Section is only available to merchants using Shopify native tracking pages. If you're currently set up on the legacy Wonderment hosted tracking page and wish to migrate, please reach out. Learn more
here
.
Rebuy Engine allows you to make AI driven upsell recommendations to customers.
The current version of the Rebuy Section is v1.02. If you have an older version and would like to update, please reach out to the Wonderment team. If you don't see a version reference in the settings view of the section, you're on v1.01.
The Rebuy section is automatically added to your theme on install, but still needs to be enabled.
To enable Rebuy, go to your tracking page in the Shopify theme editor and click the eye icon on the Rebuy section in the section list.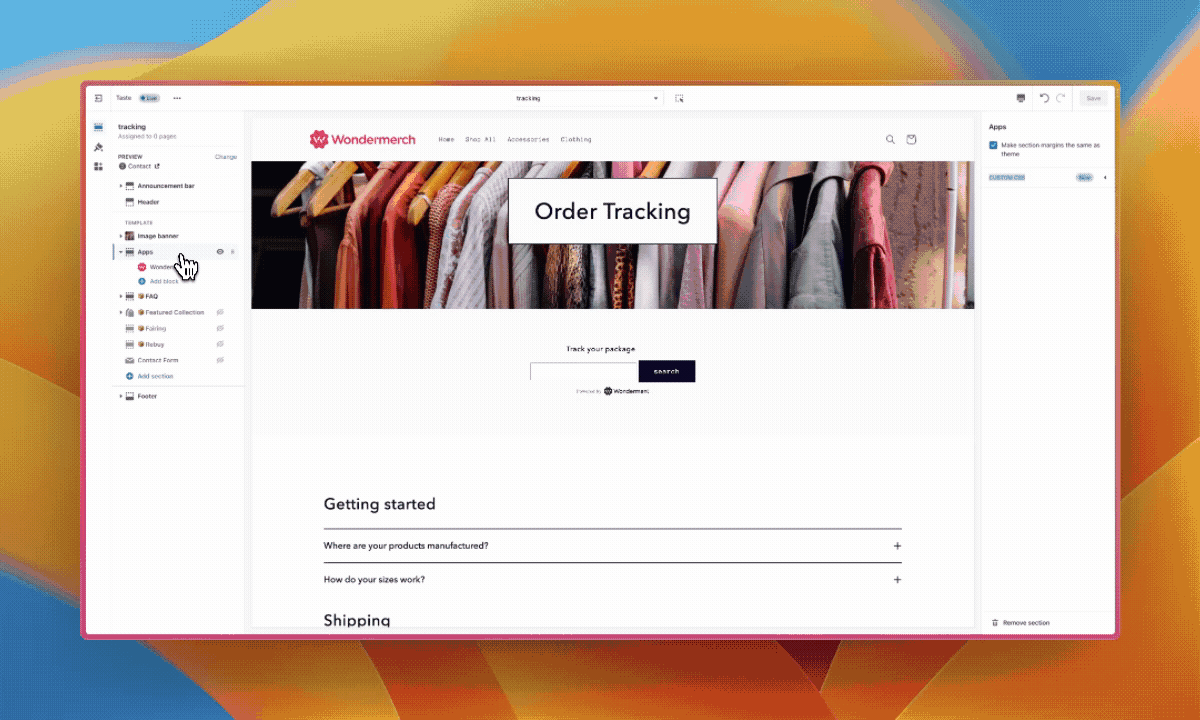 Next you'll want to add the widget id. This is created when you make a Wonderment widget in the Rebuy Admin. Create or access your widget to retrieve it.
Paste this id in the field found in the section's settings.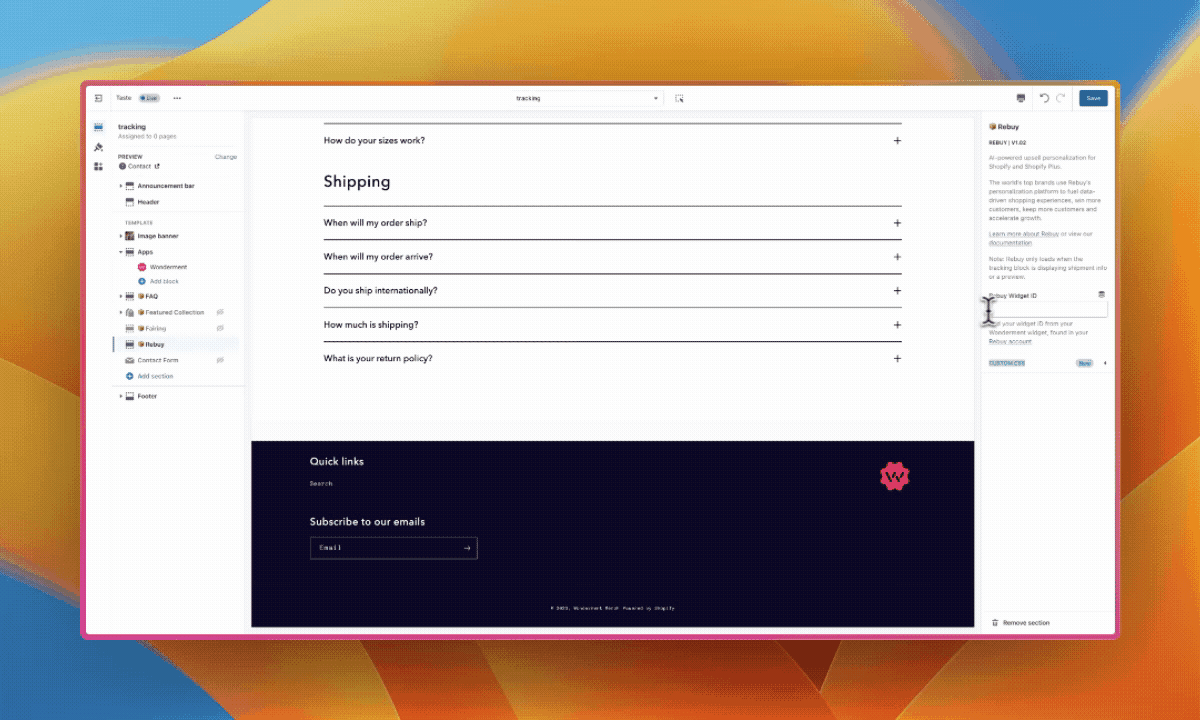 Click save and then test it by typing preview into the Wonderment Tracking block. Pending any outstanding set up required in Rebuy, your widget will be visible where you placed it.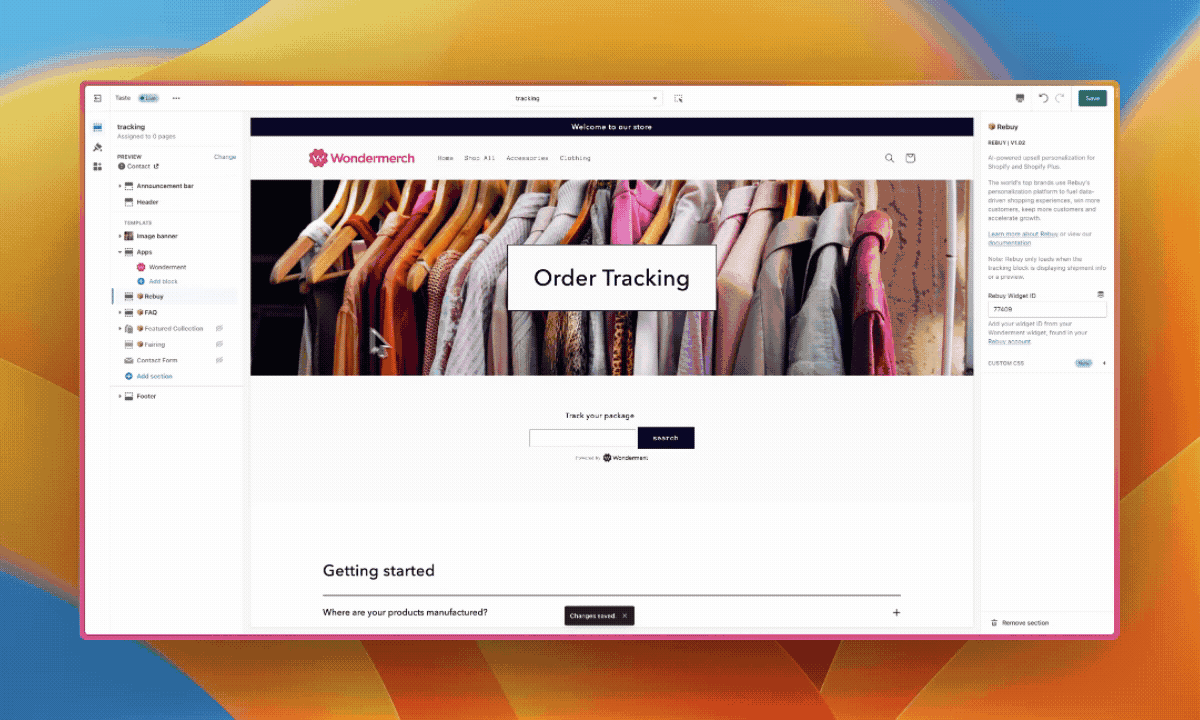 ---
---