Yotpo Reviews Integration for Delivery Timing
Wonderment can update each fulfillment in Shopify to mark it out for delivery or delivered.
This makes your shipping and delivery data available for use in other apps that key off of that data, such as Yotpo Reviews, for Yotpo users on the Growth plan or higher. Free Yotpo plans cannot use the delivery timing feature.
You can enable these events in Wonderment by activating this button in Wonderment Integration Settings. We strongly recommend turning this on, unless you have specific fulfillment workflows or data where you don't want this data inserted.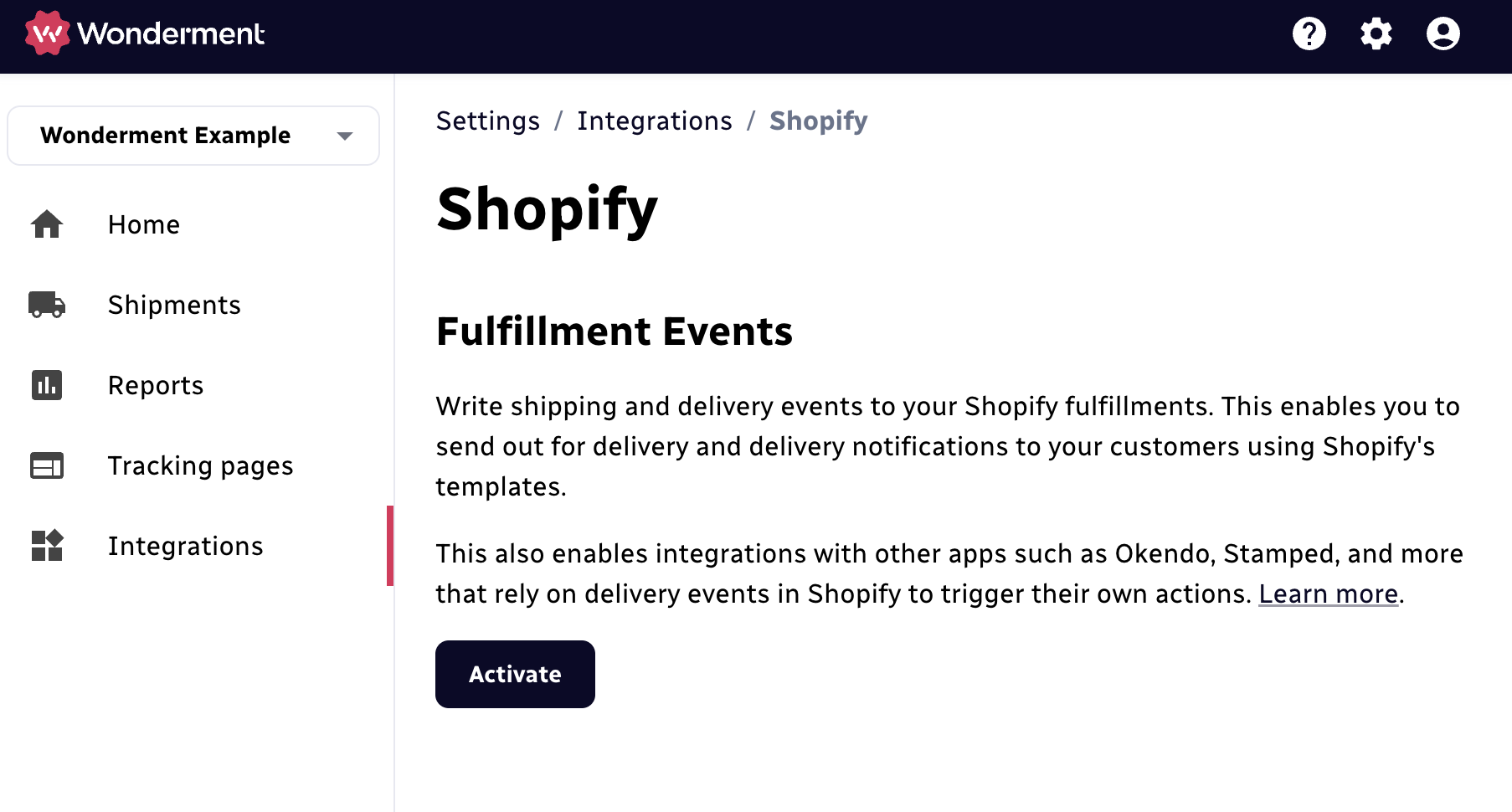 Once activated, you can then start using this delivery data to power your review timing in Yotpo Reviews. There are further instructions on customizing your review requests on Yotpo's site here.
Have questions or need help? Reach us at help@wonderment.cc for assistance.
---
---