Integrating Wonderment with Slack
The Slack integration delivers alerts on delays and delivery errors
Wonderment's Slack integration can send you updates about important delivery delays and errors, letting you respond very proactively. Setting up the integration only takes a few steps:Connect Slack with Wonderment
Authorize Wonderment to post to your Slack organization by clicking the "Connect with Slack" button. A new window will appear from Slack asking you to approve the connection. Once you accept the integration, you will return to the Integration Settings screen.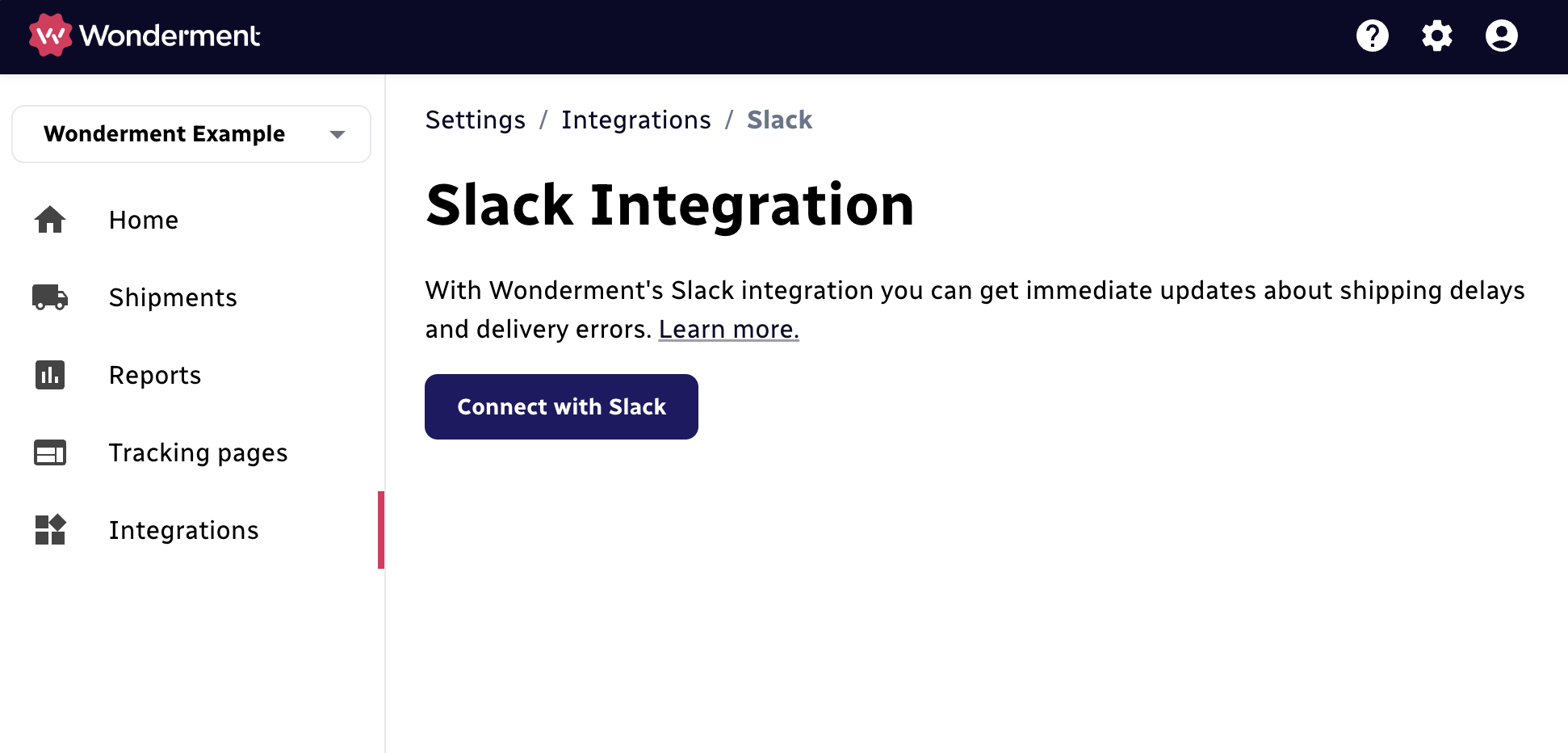 Select the channel to get the alerts
Next, pick the Slack channel to post notifications in. If you don't have one yet, you can create a channel like #cx-issues or #shipping-issues in Slack to centralize review and discussion of any issues as they are reported.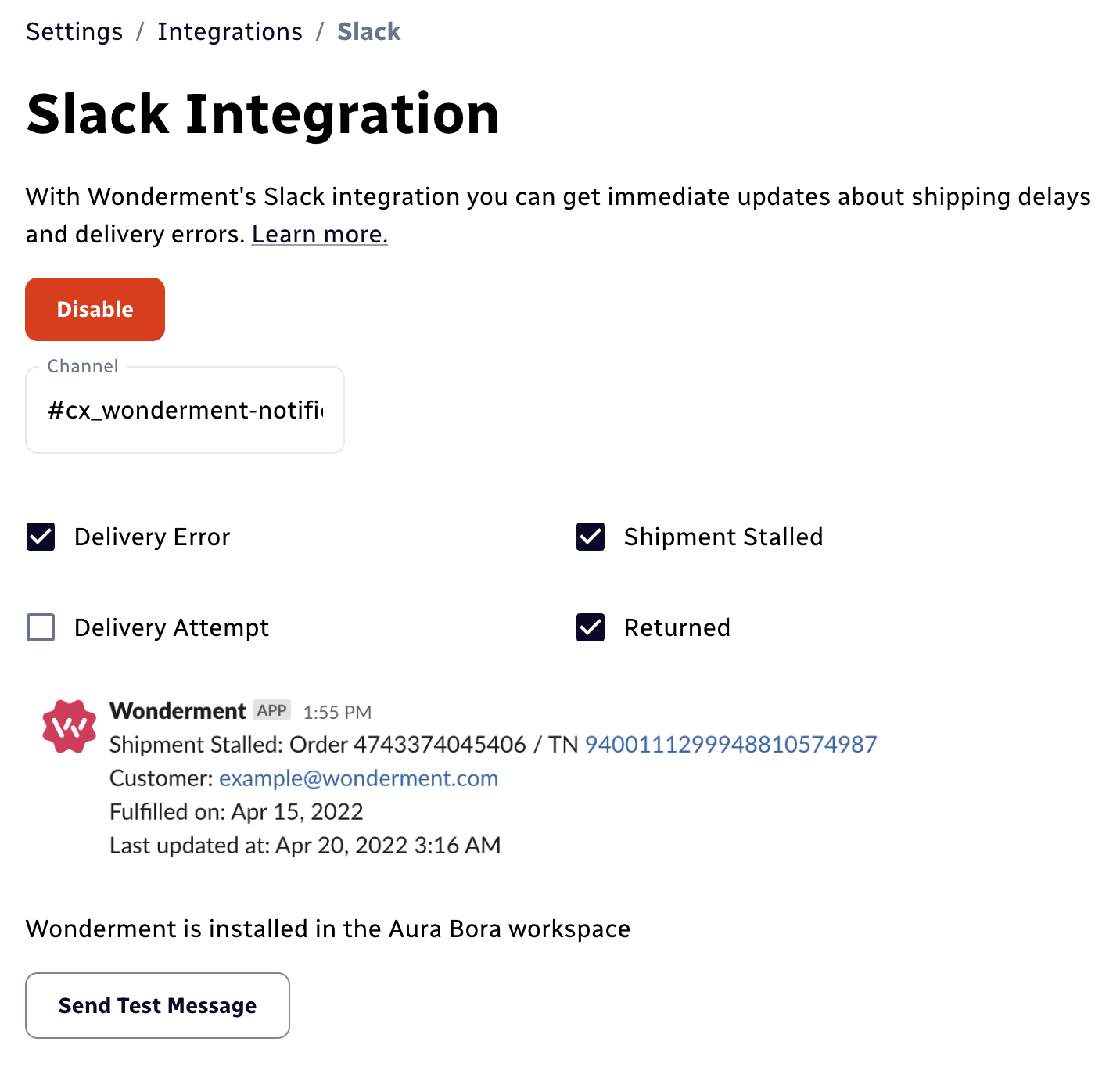 Pick which alerts you want to receive
Select which status updates you want to receive. Each of Wonderment's error statuses are available for notifications, like delays under Shipment Stalled, or delivery errors.
Say hi to Wonderment!
Finally, you need to invite Wonderment to the channel that you selected. Just write "Hi @Wonderbot" in the channel, and Slack will prompt you to invite the bot into the channel.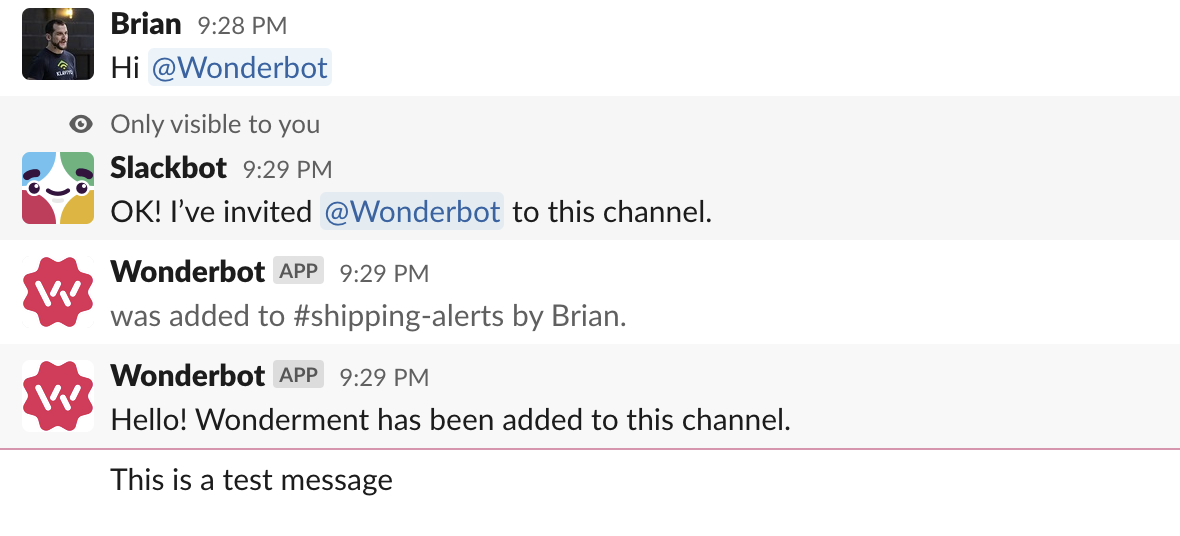 You'll get these messages based on the settings above. Also note that "Stalled" packages will only post the Stalled status once, even if they continue to be delayed, so that they don't clutter your channel.
If you want more control over the Slack notifications, you can use Shopify Flow or the raw webhook data. Learn more
here
---
---