📦 Tracking Page Setup
Wonderment offers a Shopify-native order tracking page you can share with customers, that can be customized to include your own content and offers in the context of their order.
Note: the tracking page feature is only available on premium plans. Learn more about our pricing
here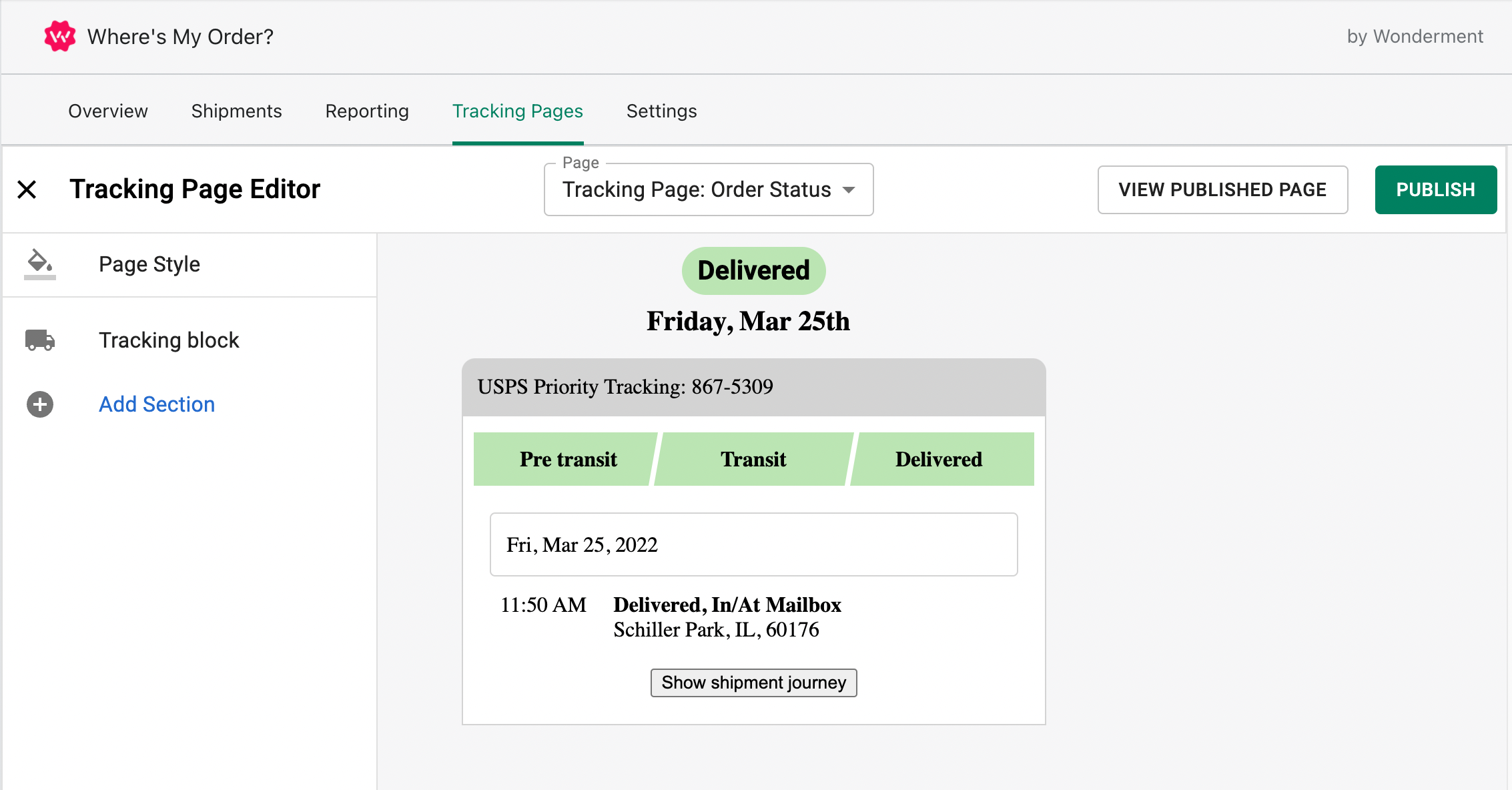 Tracking Block Layout
How to change layout: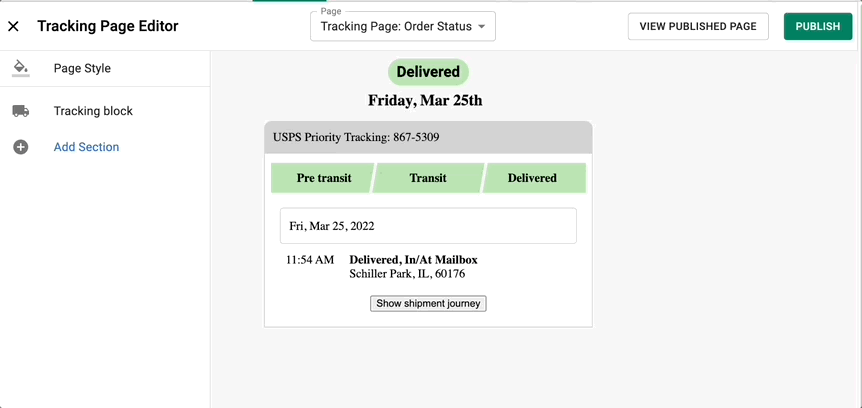 Page Layout
You can use your tracking page right away with our tracking history block. If you do not add additional content to the page, it will display centered in the page, or in a stacked layout on mobile. If you add additional content to the page, it will push the tracking history block to the left, and place your additional content to the right. In a future release, we'll offer more configuration and page layout options.
Configure Page Content
You can configure additional content to appear alongside the order tracking block. There are two open blocks for HTML content available to fill in the body of the page. Future releases will include a template-based editor for this page, but for today you can supply whatever HTML you like and create your own experience here.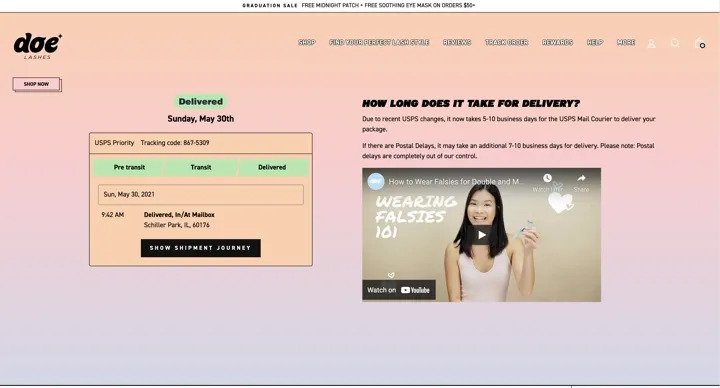 We expose a complete set of styling tags for all on-page elements, to make any styling changes fast and easy. This enables you to do things like changing colors, sizing, layout, showing or hiding different elements, and so on. We have a dictionary of the CSS tags here. Need help creating something or have an experience in mind? Let us know and we're happy to help you build it: help@wonderment.cc
Preview and test your page
While developing your page, you can use the "Preview" button to see the appearance live on your site. If you'd like to preview the page in different states, you can use the following search terms:
| | |
| --- | --- |
| Search Term | Delivered State |
| preview | Delivered |
| preview-transit | In-Transit |
| preview-multi | If looked up by order number, and there there are two or more packages in the order. |
Have questions or need help? Reach us at help@wonderment.cc for assistance.
Need more customization options? Check out our
App Block
---
---